October is National Physical Therapy Month (NPTM).  This year's focus is on sports injury prevention through the lifespan. Staying active is important at every stage of life.   Sports are a good option for people looking to get exercise without hitting up boring cardio equipment like the "dreadmill."  There are several options for staying active through sports by finding local sports clubs, the parks and rec department, or gym leagues.  Though sports are good for our bodies, injuries do occur, especially if a person isn't properly trained or conditioned and ready for its physical demands.  What can start out as a nagging pain during sport can turn into a problem that takes a person away from a loved activity.  The best way to prevent sports injuries like these is to not ignore them and seek help from the right people.  Don't give up and don't stop moving!   A physical therapist can help you move, move again, and move better.
A physical therapist will not only treat your primary problem, but also other problems that may have contributed to the injury. Physical therapists are trained to find these deficits and give clients a customized exercise program to address them to prevent the injury from reoccurring.  If you would like to find a PT in your area to help you get back to sports or improve performance in sports,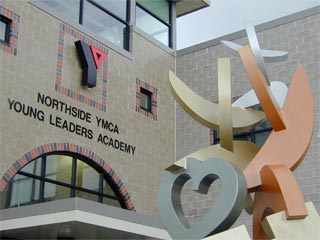 visit the American Physical Therapy Association's (APTA) website.  To read more about NPTM, click here.
In October, I'll focus more on promoting physically active lifestyles, physical therapy, and its benefits.  In preparation for NPTM I've been doing free sports injury screenings at the Milwaukee Northside YMCA.  I'll do my last one on Wednesday October 5th 4PM-6PM. I'll also be giving out free information about injury prevention for runners, golfers, and bikers.  If you're in the Milwaukee area, stop on by and help me celebrate NPTM!